i-Ctrl Pro Wireless Smart Home Controller (AIFA Smart WiFi Smart Remote Control Box)
i-Ctrl Pro turns your home into a smart home. Traditional remote control only functions when you are at home. i-Ctrl Pro solves this: Easy to set up and user-friendly, it enables smart control for all traditional devices with unlimited remote control range from your smartphone to your house using 3G/4G internet. Build-in schedule, scene and GPS sensing functions. On top of that, the year 2020 upgraded version also has built-in temperature and humidity sensor to unleash more possibility and user scenarios to the user.
You can also use voice control through Google Home, Amazon Alexa or Siri to voice control home devices with i-Ctrl Pro. i-Ctrl Pro is on a mission to make traditional home appliances smart. The i-Ctrl Pro serves as a central interface for connecting the smartphone with traditional devices based on conventional infrared remote control, thus enabling them to be operated even more conveniently, e.g. by voice command.
The device also puts an end to the mish-mash of remote controls on the coffee table. A clever solution that is also a decorative eye-catcher thanks to its striking lens-shaped design. i-Ctrl Pro servers as a perfect helper for everyone to enjoy smart home.
"Hey Google, turn off the light."
"Alexa, turn on the AC."
"Hey Siri, turn on movie mode."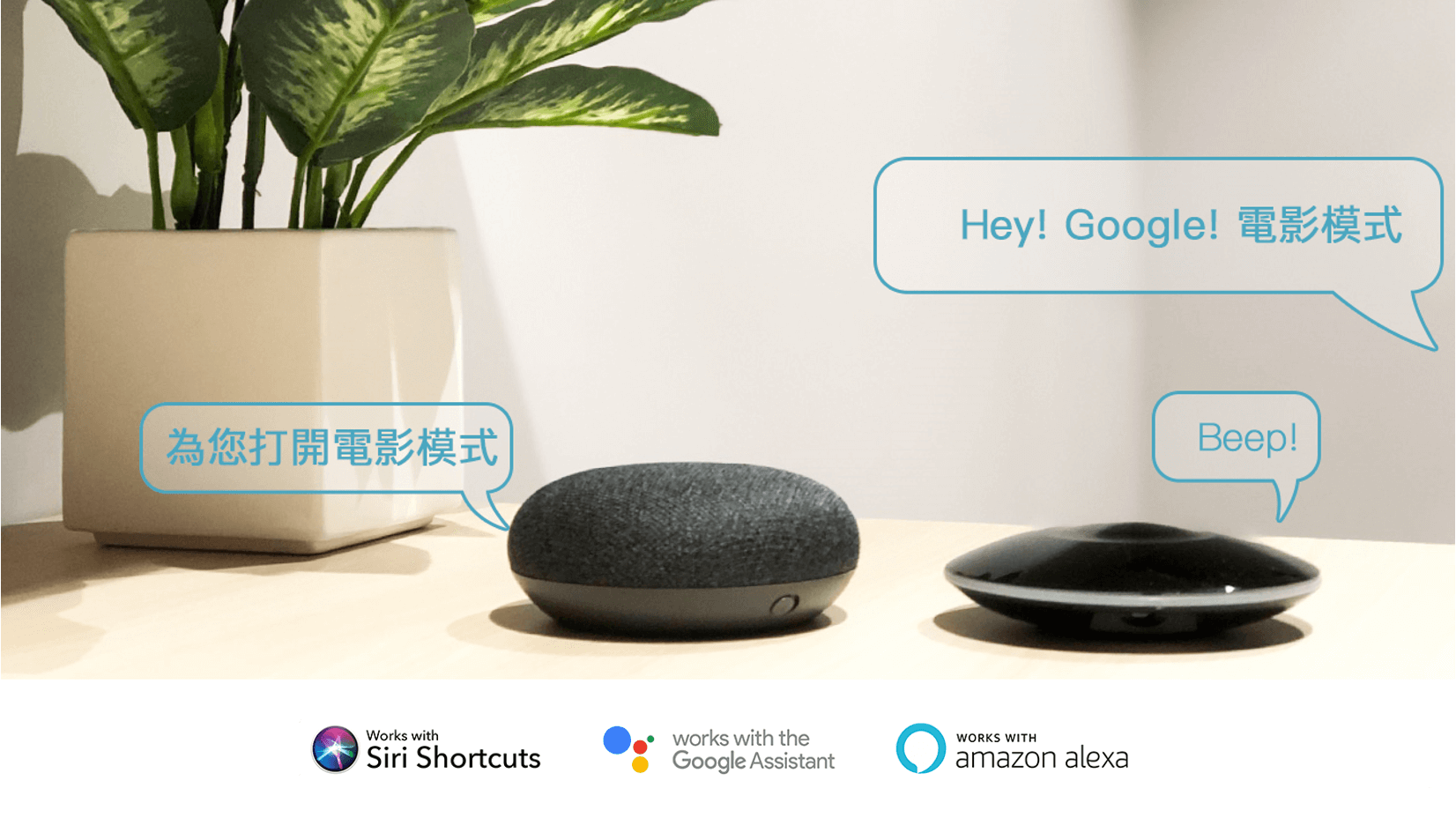 🎯 Combines all conventional remote controls into your smartphone and control remotely
AC, Fan, TV, Set Top Box, DVD, AUX, Ceiling Light, iRobot…
🎯 Built-in temperature and humidity sensor
You can check and adjust the humidity and temperature of your home remotely
🎯 A.I. smart scenario
Able to set up a variety of smart scenarios to let i-Ctrl Pro operate on behalf of you automatically and keep your house comfortable.
🎯 Notifications
Smart Notifications, helps saving energy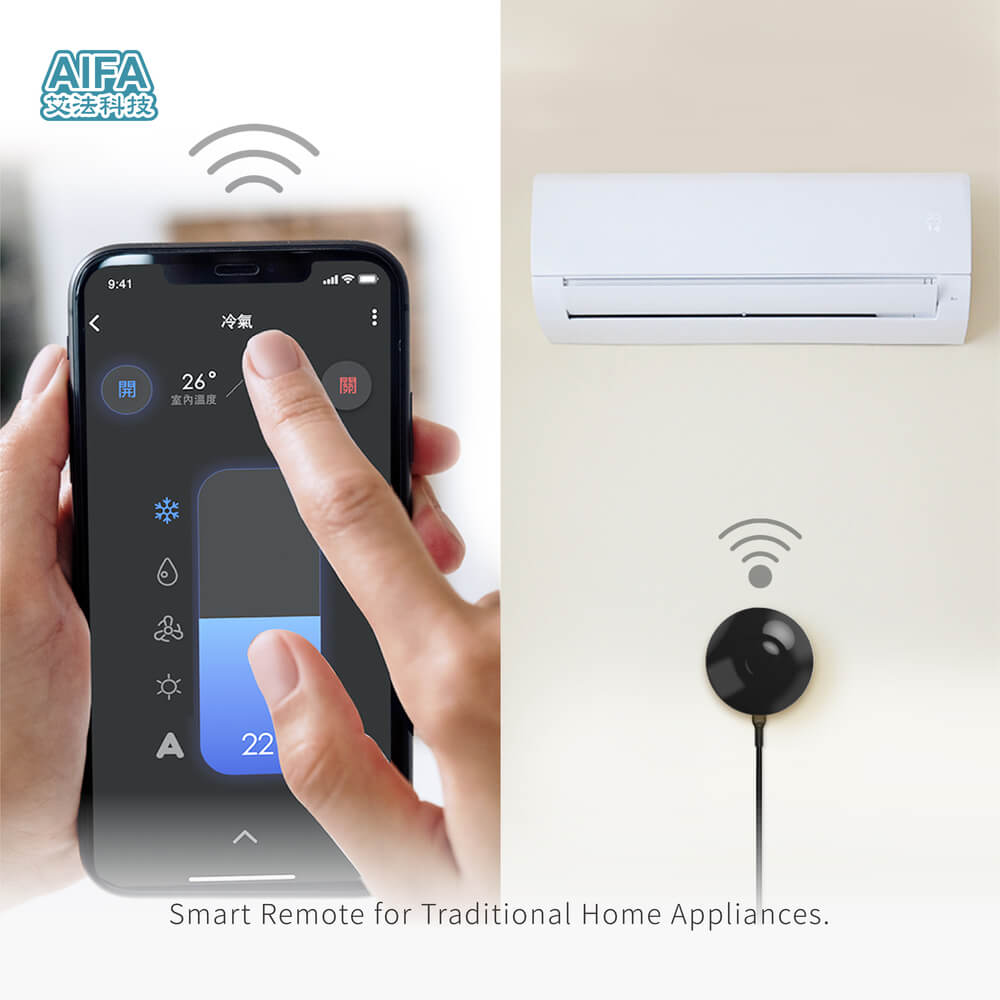 i-Ctrl Winning Awards
2018 Taiwan Excellence
2019 Computex Best Choice Award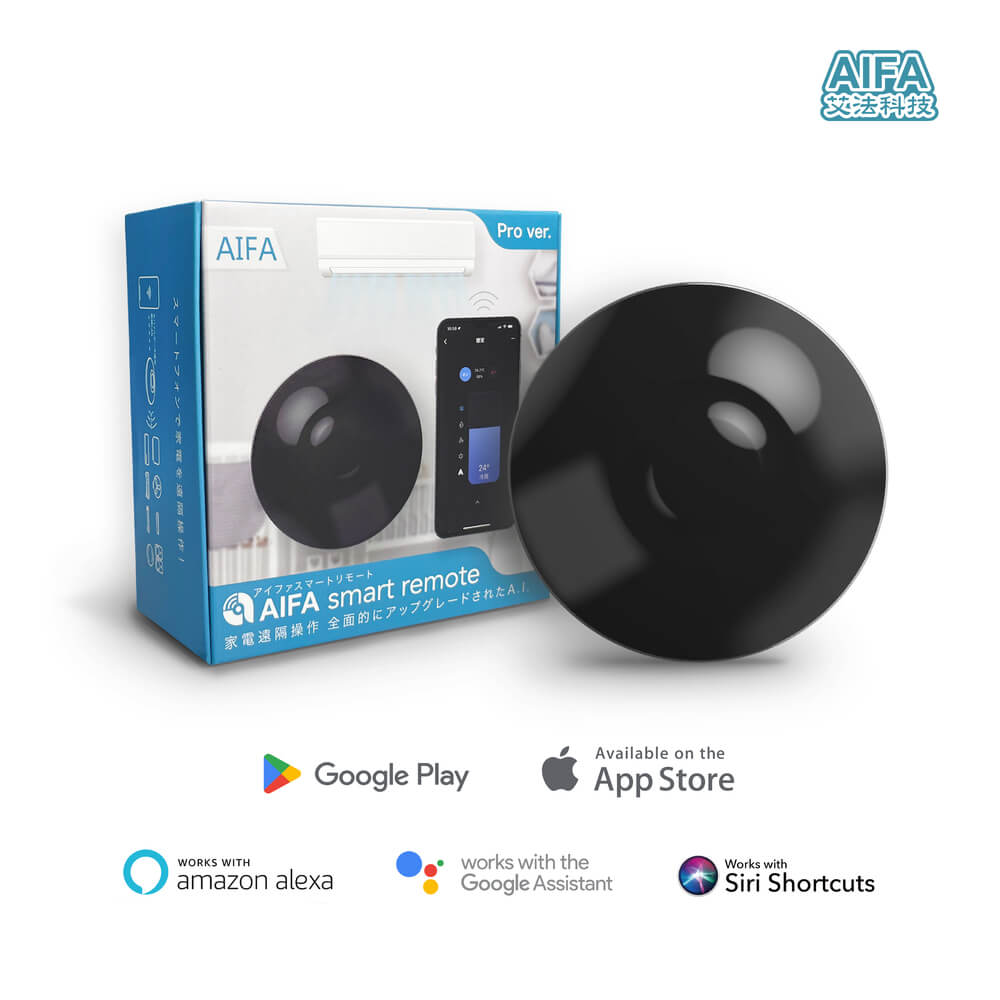 i-Ctrl Pro Wi-Fi smart remote Video: https://www.youtube.com/watch?v=VGRkmmykYv4
Go to AIFA Shop for i-Ctrl Pro Wi-Fi smart remote:  https://shop.aifatechnology.com/product/i-ctrl-pro-smart-remote/
More i-Ctrl Pro Wi-Fi smart remote product introduction:  https://www.flyingv.cc/projects/25367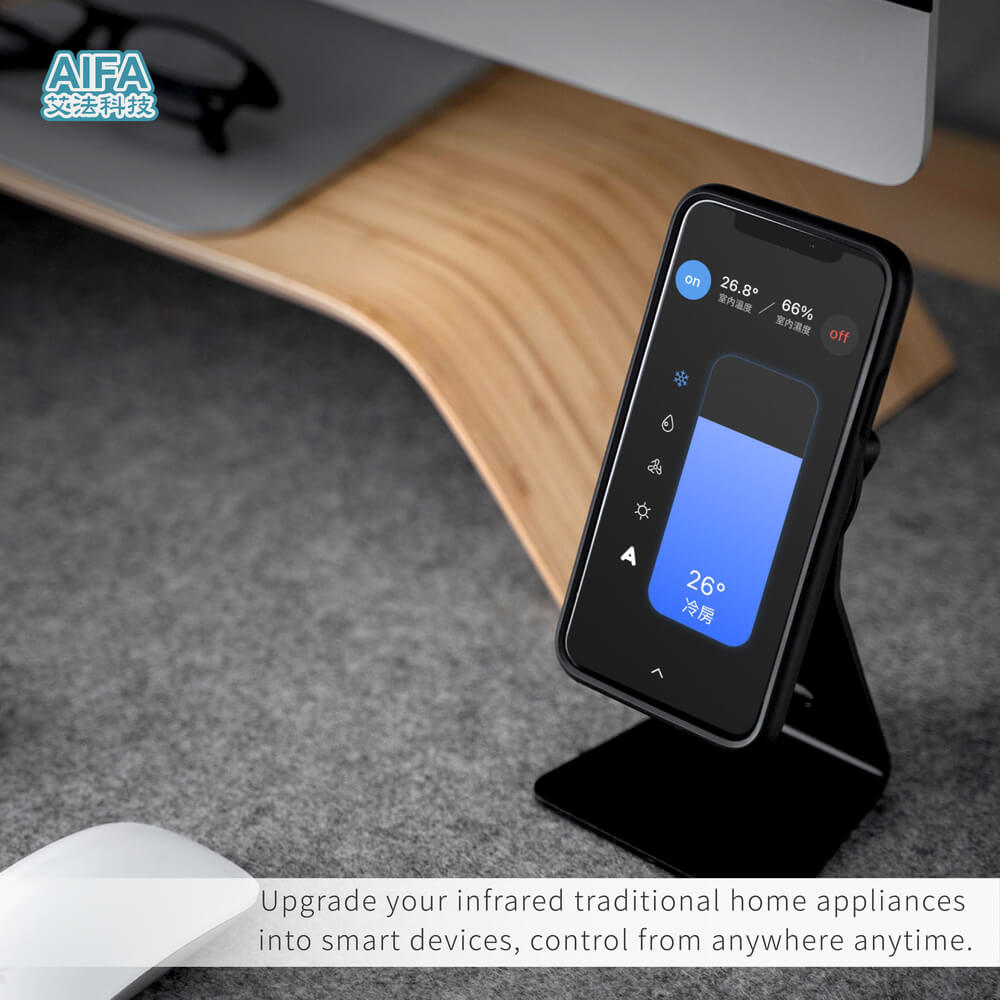 Description
Size : 101 x 101 x 26 mm
Power input:DC 5V / 1A adapter, 120cm USB cable
Distance:Infrared signal 8~10 meters, smartphone is able to control the device from anywhere with internet connection
Frequency:Wi-Fi 2.4GHz(not compatible with 5GHz)
Manufacturer:AIFA Technology Corporation
Powered by AIFA
Assembled: Taiwan (RoHS)
NCC: CCAJ16LP3600T1 (WiFiRC-04)
Additional Information
User Manual
User Scenario